Dear Internet Marketer,
To succeed online, you need a product to sell and targeted traffic.
But you also need one more thing...
A website. (In other words, a place to promote your product.)
For many, this is most difficult part of the marketing process.
Why?
Because it's a technical task.
So, unless you have serious web design skills (such as HTML5, CSS3, PHP, and JavaScript), you're bound to hit a roadblock.
But it doesn't have to be that way...
The world's most popular content management and blogging platform -- WordPress -- is the perfect solution to the problem.
It allows virtually anyone to put up a profession quality website (with all the bells and whistles a modern website is expected to have) in a fraction of the time a traditional HTML site would take to build.
In short... WordPress is amazingly powerful. You can add impressive features that would otherwise require hardcore programming. And you can usually do it with just a few clicks of your mouse.
But there's just one problem...
Although Wordpress allows virtually anyone to put up a website in a fraction of the time a traditional HTML site would take to build, it's rather difficult to create a profession quality website (with all the bells and whistles a modern website is expected to have) which can be monetized and help you grow your business.
And that's where I can help...
Discover The 7 Critically Important Elements To Successfully Marketing With WordPress...
Introducing WP Transform... the easiest way to learn to use WordPress. In downloadable videos, you'll get to see specific tasks being performed while you "look over the shoulder" of an expert.
In this way, tasks that "seemed" confusing will suddenly become... simple.
WP Transform is a series of short, easy videos that "hold you by the hand" and walk you through a wide variety of tasks and topics.
Module #1: Search Engine Optimization (SEO)
Module #2: Social Media Integration
Module #3: Mobile Considerations
Module #4: Conversions
Module #5: Layout & Design
Module #6: Speeding Up Your Site
Module #7: Security & Backups
In addition, you'll receive 2 bonus modules that cover the technical aspects of WordPress along with "Quick Start" videos for absolute beginners.
Bonus Module #1: Tricks & Tips
Bonus Module #2: WordPress 101 (For Absolute Beginners)
The course is like your own personal "reference library."
So any time you run into a problem, help is only a mouse click away. Easy.
And the modest cost of this training makes it an exceptional VALUE.
WordPress skills are often overlooked in favor of things like product creation or traffic generation. But to MAXIMIZE your online profits, you must have a firm grasp of WordPress fundamentals.
Those skills will save you time, money... and make you far more productive.
Here's A "Quick Peek" At What You'll Learn...
Here are some of the specific strategies and tactics you'll discover:
How to use popular keyword tools such as the Google Keyword Tool (free), Market Samurai (paid), and others.
How to install and set up popular WordPress SEO plugins. (Tip: As you'll learn, WordPress makes optimizing your site for the search engines incredibly EASY.)
Why SEO optimization is important for Google (and the other major search engines)... and how your title tag, meta description, and other page elements affect your page rank.
How to add and use website analytics modules such as Google Analytics, Feedburner, and CrazyEgg.
Why an XML sitemap is important and how to use the Google XML Sitemap plugin.
How to install the "digg digg" plugin (which provides a side-bar with like buttons for Facebook, Google +1, Pinterest, Twitter, Stumbleupon, and more). These buttons let your visitors share your site with others.
Learn to use Facebook comments inside your WordPress site. (Hint: The Facebook comments plugin is powerful -- it has settings for style, short code for specific pages, and a host of other options.)
Discover how to incorporate tweets into your pages -- with no plugin required. (Tip: Integrating social media helps spread your message EFFORTLESSLY.)
How to set your site up to be "mobile friendly"... and how to use advanced options such as redirection, zooming, style changes, and push notification.
Discover perhaps the most important marketing "secret" of all -- how to convert VISITORS into BUYERS. (Tip: There is a science behind the conversion process that is revealed in the videos.)
Discover the 3 specific types of prospects who will visit your site... and learn how to appeal to each of them for MAXIMUM profits.
How adding a few "simple bits of information" to your site can help dramatically improve your sales conversions. (Hint: It's all about inspiring TRUST and appearing to be CREDIBLE. I'll show you how it's done.)
Skepticism kills sales... I'll show you how to virtually ELIMINATE it through the use of something called "social proof". (Tip: Social proof is about removing your prospect's FEAR. Once that's done, they'll be FAR MORE likely to purchase your products or services.)
How to select a WordPress theme that will appeal to your target audience. (I'll show you how to determine what kind of visitors you have and what sort of look will appeal to them. This simple tactic can help increase your sales... almost like magic.)
Discover the ESSENTIAL elements that your WP theme must include for optimal conversions.
Where to find great themes... for FREE. (Note: One of the best things about WordPress is that there are an enormous number of free and cheap themes available. Themes let you completely change the look of your site with just a few mouse clicks. It's amazing.)
I'll show you how to set up WordPress to look like a conventional website -- rather than a blog. (Note: WordPress gives you incredible flexibility and power. You can easily make HUGE changes that would be very difficult with plain HTML sites.)
Speed matters! You'll discover how to increase the performance and SPEED of your WordPress site. (Tip: These clever "speed tweaks" are made possible by installing the "W3 Total Cache" plugin. I'll show you how to set it up.)
However, using a cache plugin, alone, isn't enough... you ALSO need to use "image compression" so your graphics load super-fast. (Tip: Web visitors are notoriously impatient. That's why it's CRITICAL that your site loads as quickly as possible.)
Danger: hackers are waiting to attack your site! I'll show you how to lock it down tight... so they'll move on to easier prey and leave you alone. (Warning: This is ESSENTIAL info. There is nothing worse than discovering your site has been broken into and violated by criminals. I'll show how to protect yourself.)
In addition to security concepts, you'll also learn the SPECIFIC TECHNICAL DETAILS you need to know to configure your site to defend against malicious hackers who have no respect for your property. (Note: I'll reveal the EXACT plugins you'll need and how to set them up.)
Discover how easy it is to backup your WordPress site -- a simple plugin does the job FOR YOU. (Warning: Again, this is ESSENTIAL info. It's NOT optional. If you don't backup your site on a regular basis, you're taking a HUGE risk. Be smart. Backup your files.)
Along with knowing how to backup your site, you'll also need to know how to RESTORE your site from your backup. (Don't worry. It's easy. I'll walk you through it.)
How to optimize (or "clean up") a new installation of WordPress. (Tip: WordPress creates elements such as an initial post, sample page, certain links, and a [useless] plugin that's named after a famous song. I'll show you how to remove the "dead wood" from your site.)
WordPress is constantly being updated (which is a good thing). I'll show you what you need to do to keep your installation current and in top shape.
At some point, you're likely to run into one or more common performance problems. Fortunately, these problems (such as broken links, unused plugins, etc.) have simple "fixes." I'll show you how to make those problems disappear. It's easy.
In Internet marketing, the thing that separates the winners from the losers is... TRACKING. Your site statistics will show you what works and what doesn't. (Hint: Once you know what's working best, you can focus your efforts to increase your profits. This is how professional marketing works.)
Spam is bad. But, as a website owner, you'll have to deal with it. The easy way is with Akisment -- a simple plugin that does the hard work FOR YOU. You'll learn to set it up and make your spam problems a thing of the past.
Spammers love WordPress. Why? Because they harvest and STEAL e-mail addresses from your comments section and send those unsuspecting people spam. Your job is to protect your visitors. I'll show you EXACTLY how it's done.
How to use the built-in WordPress theme editor. (Hint: This requires you to change your "file permissions." This can easily be done with an FTP program such as Filezilla.)
WordPress is FREE... but it includes a lot of built-in branding that's intended to promote the platform. As a website owner, you may want to delete that extra baggage so your site is focused one thing... YOUR OWN PRODUCT OR SERVICE. (Note: With a few simple edits, you can erase that built-in branding.)
Once in a while, your visitors will attempt to visit a page on your site that no longer exists (or never did). That's why it's a good idea to have a custom 404 (error) page. It makes you look like a pro... and can help eliminate your visitor's confusion.
WordPress tries to make things easy for you. To do that it saves a lot of extra "stuff" -- such as page revisions. The problem is that those extra files take up space and can slow your site down. However, as with almost everything else in WordPress, you can fix the issue with a few simple clicks. Easy.
Gravatars are cool. They help brand YOU. Once you set up your gravatar.com account, whenever you post to a blog your gravatar image will show up (and help catch the attention of other readers). In other words, it's a form of subtle, free promotion.
Testimonials are a form of "social proof." That is, they help increase the level of trust and credibility you have with your visitors. I'll teach you how to display testimonials on your site... for an INSTANT authority boost.
Video attracts and holds the attention of your visitors. That's why knowing how to add YouTube videos to your posts is important. I've included a specific video to show you how.
If you want people to read your content, you've got to make it easy for them. Some blogs show too many posts per page or too much text per post. As a result, scrolling and/or READING becomes more problematic. I'll show you how to set your display preferences properly.
WordPress makes customization easy. From your tags... to your header image... to the colors you use... WordPress allows you to make quick and easy changes. (This is where the TRUE power of WP shines.)
The WordPress "control center" is called the Dashboard. You'll use it on a regular basis to monitor and tweak your site. The makers of WordPress know that. As a result, they allow you to customize your Dashboard page to increase your personal productivity. I'll show you how.
To customize the navigation of an HTML site, you need to be comfortable with coding HTML and/or PHP. But that's hard. WordPress makes it as easy as clicking your mouse. (Which is how it should be.) I'll explain how it's done.
If you're a smart marketer, you'll want to keep in contact with your visitors. WordPress makes it simple to add and customize a contact form. I'll show you how to do it.
WordPress doesn't lock you to your computer. You can make posts to your site while you're on the go... via e-mail. I'll provide you with step-by-step instructions... then you can grab your smart phone and roam about freely.
WordPress is all about flexibility and the management of your site. That's why you'll find a number of videos that teach you how to add, upgrade, or delete plugins, themes, widgets... and more.
Audio has a high "perceived value" (just like video). So you'll learn to add an audio player directly inside your posts. It's easy to do... and your visitors will LOVE it.
WordPress is great. But, if you are a beginner, it might seem complex, at first. To help you out, I've included an entire series of videos to walk you through the basics. This includes getting a domain name and hosting, installing WordPress, creating posts (or pages), and installing themes and/or plugins. (Don't worry. It's FAR easier than you think.)
How to make your WordPress site or blog search engine friendly. It's nice to get visitors for free -- and that's where Google, Bing, and the other search engines can help you out. I'll show you how to set WordPress up so the search engines will LOVE YOU SITE.
And much, much more...
Here's A Listing Of All The Training Videos You'll Receive...
These WordPress videos cover a wide variety ESSENTIAL of topics...
[Note: All plugins demonstrated in the videos are FREE. The one exception is Akisment (which is free for personal, non-business use -- but also very inexpensive for commercial use.]
Module #1: SEO
Video 1) Doing basic keyword research to target the right customers.
Video 2) Installing and using the All-In-One SEO plugin.
Video 3) How to install and configure the headspace2 SEO plugin.
Video 4) How to create search-engine-friendly XML sitemaps.
Module #2: Social Media Integration
Video 5) How to let people share your site socially (and easily).
Video 6) How to integrate and install Facebook comments.
Video 7) How to embed "tweeter" tweets in a post.
Module #3: Mobile
Video 8) How to quickly make your site mobile friendly.
Module #4: Conversions
Video 9) Learn to turn your website prospects into buyers.
Video 10) Increase conversions by appealing to these 3 groups.
Video 11) Creating pages that convert "fence sitters."
Video 12) Removing skepticism with social proof & testimonials.
Module #5: Layouts
Video 13) Time-tested WordPress layouts.
Video 14) How to create a static front page.
Module #6: Speed Up Your Site
Video 15) How to speed up your site via caching.
Video 16) How to speed up your site with image compression.
Module #7: Security & Backups
Video 17) How to secure your WordPress site.
Video 18) How to add "bulletproof" WordPress site security.
Video 19) How to backup your WordPress blog.
Video 20) How to restore your blog from a previous backup.
Plus... You'll Also Receive 2 FREE Bonus Modules
Bonus Module #1: Tricks & Tips
Video 1) How to "clean up" a new WordPress installation.
Video 2) How to update and "tune" your WordPress site.
Video 3) How to track your statistics with Google analytics.
Video 4) Controlling spam comments in WordPress.
Video 5) Using the Akisment spam plugin.
Video 6) How to protect your email from spam harvesters.
Video 7) How to use the built-in theme editor.
Video 8) How to remove the WordPress default branding.
Video 9) How to create a custom WordPress 404 (error) page.
Video 10) How to speed up your site by limiting automated revisions.
Video 11) Getting and using gravatars for your blog.
Video 12) How to display testimonials in WordPress.
Video 13) How to add YouTube videos to your posts.
Video 14) How to make posts user-friendly for your readers.
Video 15) How to revert to a previous draft.
Video 16) How to customize your WordPress theme.
Video 17) How to customize your WordPress dashboard.
Video 18) How to customize the (top) navigation menus.
Video 19) How to create a contact form in WordPress.
Video 20) How to customize your contact form.
Video 21) How to post to your blog via email (part 1).
Video 22) How to post to your blog via email (part 2).
Video 23) How to add useful widgets to your pages.
Video 24) How to upgrade or delete plugins automatically.
Video 25) How to upgrade WordPress themes automatically.
Video 26) How to use WordPress widgets in the sidebar.
Video 27) Adding and managing users in WordPress.
Video 28) How to add Audio Player in WordPress.
Video 29) Customizing your Audio Player in Wordpress.
Video 30) How to clone your blog to a different domain name.
Video 31) How to delete WordPress using cPanel.
Video 32) How to delete WordPress manually.
Bonus Module #2: WordPress 101 (For Beginners)
Video 1) How to buy a domain name.
Video 2) How to buy web hosting.
Video 3) How to connect your domain to a web-hosting account.
Video 4) Installing WordPress automatically using cPanel.
Video 5) Installing WordPress manually via FTP.
Video 6) How to change your permalinks structure.
Video 7) How to create new posts in WordPress.
Video 8) How to create new pages in WordPress.
Video 9) How to install plugins.
Video 10) How to install themes.
Video 11) How to upload and format images using the media manager.
Video 12) How to launch your site to the search engines and set up "pinging."
Frankly, just the bonuses are easily worth more than the modest cost of the entire course. And, combined with my 100% satisfaction GUARANTEE, WP Transform is simply an UNBEATABLE DEAL.
Frequently Asked Questions...
Question: "Can I see a sample video?"
Answer: Yes. All of the videos are downloadable (in high quality MP4 format).
Here's a sample...
Question: "Is your training course easy enough for complete beginners?"
Yes. In fact... it's perfect for beginners.
Bonus module #2 covers all the essential basics you need to know. The other videos cover a wide variety of topics... including tricks & tips, SEO, and much, much more.
You can think of these videos as your personal reference library. Anytime you have a question about WordPress, just load a video. Simple.
Question: "How long will it take for me to learn to use WordPress?"
Actually, you'll probably be amazed at how quickly you can learn the basics.
Simple installation of WordPress, for example, can be done in just a few minutes. (Try that with an HTML website!)
You'll also need to do some setup of your WordPress site. At a minimum, this includes setting your permalink structure (don't worry if you don't know what that means), installing a few plugins, and making your first post.
Beyond that -- if you're happy with the default theme -- you can proceed at your own pace. In other words, you can learn slowly as you go... or watch all the videos for a full "crash course."
There's no right or wrong way to progress. It's your choice.
Question: "Why can't I just use simple HTML websites?"
Well... you can. But the world of e-commerce and Internet marketing is fiercely competitive. You need every edge you can get. Simply stated, WordPress is faster, easier, and FAR more efficient.
Trying to use plain HTML to compete against marketers using WordPress is like bringing a knife to a gunfight. It's bound to end badly... FOR YOU.
Don't make that mistake.
Success doesn't happen by accident. WordPress skills are an important piece of the online success puzzle.
Again, you can't realistically expect to compete with people who work more efficiently than you. That's why WordPress training isn't a luxury and it isn't optional. It is ESSENTIAL training for today's fast paced & highly competitive online world.
Furthermore, I offer a full 60-day money-back guarantee. So how can you possibly lose?
"60 Days Money Back Guarantee"
Your Satisfaction Is 100% Guaranteed. There Is Absolutely NO RISK On Your Part...
I'm so sure you'll find my course invaluable to your success, that I guarantee your complete satisfaction.
Try WP Transform for up to 60 days. If, at any time during that period, you're not thrilled with your results I'll give your money back... with NO questions asked, NO catches, and NO fine print.
In short... either you're completely happy or you'll get a full refund.
This is a true, RISK-FREE offer. You simply can't lose. So grab your copy today -- you'll be very glad you did.
Start Your WordPress Training Today... Order Now!
For a limited time, my WP Transform video training package -- including 2 bonus modules -- is available for a ONE-TIME payment of just $7.
That's less than the price of a movie ticket and snacks... isn't your future success worth at least that much?
After you purchase, you'll get INSTANT ACCESS to all the videos.
You can order and download the videos at ANY TIME -- day or night -- so click the order button right now to get started.
Don't delay. Again, this is a RISK-FREE OFFER.
If you try to build sites without WordPress, you'll be at a serious disadvantage and miss out on the increased productivity you could have experienced.
In other words... you'll waste your time. And make no mistake... time equals money.
So grab your copy of WP Transform and learn to use WordPress... the secret weapon of Internet marketers everywhere...
Regular Price: $64 - Today Only...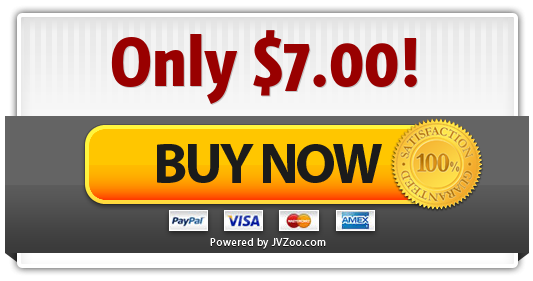 Secure Your Copy Now For Only $7 (you save $53)
For Greater Online Success,
P.S. To succeed, you need a product, targeted traffic... and a working knowledge of WordPress. My WP Transform video training course will get you up to speed RAPIDLY. Click here to start NOW...
P.P.S. There's a reason why more Internet marketers use WordPress than any other content management or blogging platform. Success leaves clues... so follow their example and learn WordPress. Order TODAY...
P.P.P.S. Remember: Your satisfaction is FULLY GUARANTEED. So prove it to yourself. Grab your copy NOW!